Educational Initiative
100 Champions

Bringing youth and businesses together since 2016!

Junge Menschen bei ihrer Entwicklung zu unterstützen
, ist das Ziel unserer Bildungsinitiative. Dies realisieren wir gemeinsam mit gesellschaftlichen Akteuren wie Unternehmen, staatlichen Institutionen, Vereinen und Verbänden.
Was im Jahr 2016 mit der Bildungsinitiative "100 Champions für deine Region" begann, hat seitdem
über 1.700 jungen Menschen
die Teilnahme an Championskursen ermöglicht. Dadurch bekamen sie
nachhaltige Unterstützung
auf dem Weg zu ihrem nächsten Lebensabschnitt.
Champions
sind für uns Menschen, die sich persönliche, erstrebenswerte
Ziele
setzen und diese mit Engagement
erreichen
.
Es ist weiterhin unser Ziel, Jugendliche bei ihrer Entwicklung zu selbstbewussten, engagierten und werteorientierten Menschen zu fördern. Darum gehen wir
2023
mit der Bildungsinitiative "100 Champions" erneut an den Start und freuen uns auf Ihre Unterstützung. Um weitere Informationen zum Thema zu erhalten sowie fortlaufend über die Aktivitäten der
Bildungsinitiative
und seiner
Partner
informiert zu sein, folgen Sie unserer
Bildungsinitiative "100 Champions" auf LinkedIn
.
Junge Menschen bei ihrer
Entwicklung zu unterstützen
, ist das
Ziel
unserer
Bildungsinitiative "100 Champions
". Wie wir dieses Ziel
gemeinsam mit unseren Partnern
erreichen, erfahren Sie in unserem
Erklärvideo
.
Let Andrés Jamauca explain the concept of the Champions Tour to you, so that your employees and thus your company can develop together to stand out from the competition and simply be successful.
---
partners of the initiative
You can find an overview of other partners at regional level in the corresponding here.

From our point of view it was essential that our apprentices take advantage
of guidance in the fields of e.g. time management, conflict management
and priority-setting. We were surprised by how the lessons learned quickly
flowed into everyday practice, with evident benefits for our company. We
noted clear improvements in the quality of communication, levels of selfconfidence,
team spirit and self-motivation. We regard participation in
the "MOC" course as a reward for high on-the-job performance, and as a
useful stepping-stone on the career path of our best young people.
From the beginning I was very curious to see whether the LMI course
would leave a mark on our two apprentices. I can now say that my hopes
were not disappointed.
Initially, our boys were rather sceptical and so I was particularly pleased
to note how enthusiastic they were when presenting the final results at
the end of the course. They have clearly gained in self-motivation and in
the quality of their work. In particular, the quality of their presentations
has vastly improved within a very short space of time, reflecting a
substantial improvement in self-confidence. The excellent results
therefore prompted me to reserve two more MOC places for both our
new apprentices who will start with us in the coming month of August.
Two of our apprentices participated in a pilot course, and we can confirm
that we are very satisfied with the results.
We have noticed a positive development in their attitude and in the
quality of their work. They are far more self-motivated, self-assured and
goal-driven than was the case before. Improved teamwork and working
atmosphere is the result, and we have noticed that they are now far more
inclined to adopt a systematic approach in order to attain the goals we
set them – this is all the more apparent when long-term goals need to be
reached, especially concerning less interesting projects where a high risk
exists that interest might falter in a younger individual.
All in all we can say that sending our apprentices to the MOC course was
well worthwhile, from the participant's and the company's point of view.
Thru out the course, we were able to see that the participants were working on their own goals and, in addition to their school performance, had developed clear career planning and improved manners.

During the course, we as a school were able to identify a clear change in behavior among the participants right from the start of the course. The course participants worked on their own wishes and goals within the scope of their possibilities. In addition to a significant increase in school performance, we were able to determine clear career planning and significantly improved SOFT SKILLS. I was particularly impressed that the young people felt much more confident and participated more actively in the lessons and other activities. The clearest indication of the success of the course is the achievement of the secondary school leaving certificate, as well as the successful application of the participants for jobs or further vocational training.

Target groups & focal points with the ChampionsTour
Students in the last two graduating classes
Professional orientation

Discussion of values


Determination of personal goals


Time planning


Exchange in an enriching atmosphere
Apprentices/students
Taking responsibility for the own life

Discussion of values


Determination of personal and professional goals


Development of personal competences


Prioritization of goals
Young employees in companies
Analysis of great personal potential

Development of competences to work in teams


Determination of private and professional goals in the medium-term


Building the bond with a company


Increasing communication skills and developing empathy in the professional environment
Young Job-seekers

Detection of personal strengths, fostering of motivation and self-confidence


Discussion of personal values


Definition of personal goals and creation of success stories


Support in searching and finding apprenticeships and jobs


Young people with a migration background
Study materials in German language (translations are available in English, French, Arabic and other languages)


Support in learning German


Intensive discussion of personal values

Main focus is the orientation towards professional goals (personal goals are included too)
Future Leaders
Determination of personal and professional goals


In-depth discussion of personal values, to raise awareness to act as a role-model


Reinforcement of implementation expertise


Development of a natural authority


Treatment of errors and group dynamics
Young Entrepreneurs
Determination of goals based on self-realization

Competences


High success-rates by using methods of goal planning

In-depth discussion of personal values

Accelerated development of a natural authority

Development of Vision and Mission for your company

Better development of personality within your workforce

In-depth understanding of motivational forces

Effective talent management

Basics of effective strategic leadership

Information for Partners

It is of importance for YOUTH GLOBE to win many social forces (companies, state institutions, foundations, as well as private individuals) as partners of the initiative.

As a partner, you have several options to support the initiative:

OPTION 1

For your trainees you enable the participation in the "Championstour".

A young workforce causes efficiency gains and thereby fosters goal-achievement. Experiences with former participants provide striking evidence for the reduction of conflicts, an improved working atmosphere and better performance of young employees. At this occasion the participants positively influence the older workforce. The charism of our graduates works across the boundaries of the company and manifests in an improved firm-image.
OPTION 2

You sponsor the participation for pupils and students in the "Championstour". By that you attract highly qualified employees.

We provide multi-channel (e.g. Facebook, Instagram, your own channels) announcement of available places in the course.

Our services include many add-ons, such as:
• Posters which refer to the possibility of participation in our courses which you can show in your premises.
• Joint discussions with subsequent assessments of the likelihood to be successful.
• Inclusion of special tasks (e.g. presentations) related to your company into the course.
• Much more is imaginable. Feel free to contact us for further information.

You observe the personal development of young people and get impressions about their practical capabilities. Your benefits are the direct access to young Champions and an increased image within your region.
OPTION 3

You sponsor the participation for pupils and students in the "Championstour". The aim of your engagement is to support schools, projects or particular groups within your region.

It is a matter close to your heart to support young people of your region? With the sponsoring of the participation in a course you immediately support their personal development. Together with you we define the target group, be it pupils, young people with precarious living conditions or persons in your specific environment. Depending on your personal requirements you can choose the participants alone or we will support you. Under certain circumstances we can organize co-financing for your sponsorship from certain societal actors (e.g. employment agencies). Please contact us so that we can check available opportunities individually.
OPTION 4

You support the realization of the course and / or the marketing activities of the initiative.

For the realization of our courses we look for special places and we strive to find extraordinary compositions of the YOUTH GLOBE events. We invite magnificent speakers for our presentations and fascinate our participants with great venues. We are looking for interesting partners which enrich our highlights like the Awarding Ceremony and the Championsnight. It is our idea to offer presentations of special companies in advance of the Championsnight. There is a large variety of ways to present yourself, be it presentations of new products or interesting concepts for young people. We are looking forward to exchange ideas personally.
OPTION 5

With the usage of the Glober-App young people invest in their education. You acknowledge their engagement with the Glober-Bonus.

The Glober-App promotes the personal development of the participants in a holistic way. Participants are prompt to deal with values and goals in all areas of life. The continuous pursuit of the achievement of milestones is incentive and recognition at the same time. The usage of the app positively influences the professional life. With the Glober-Bonus you acknowledge the engagement of the participants.
---
Botschafter der Initiative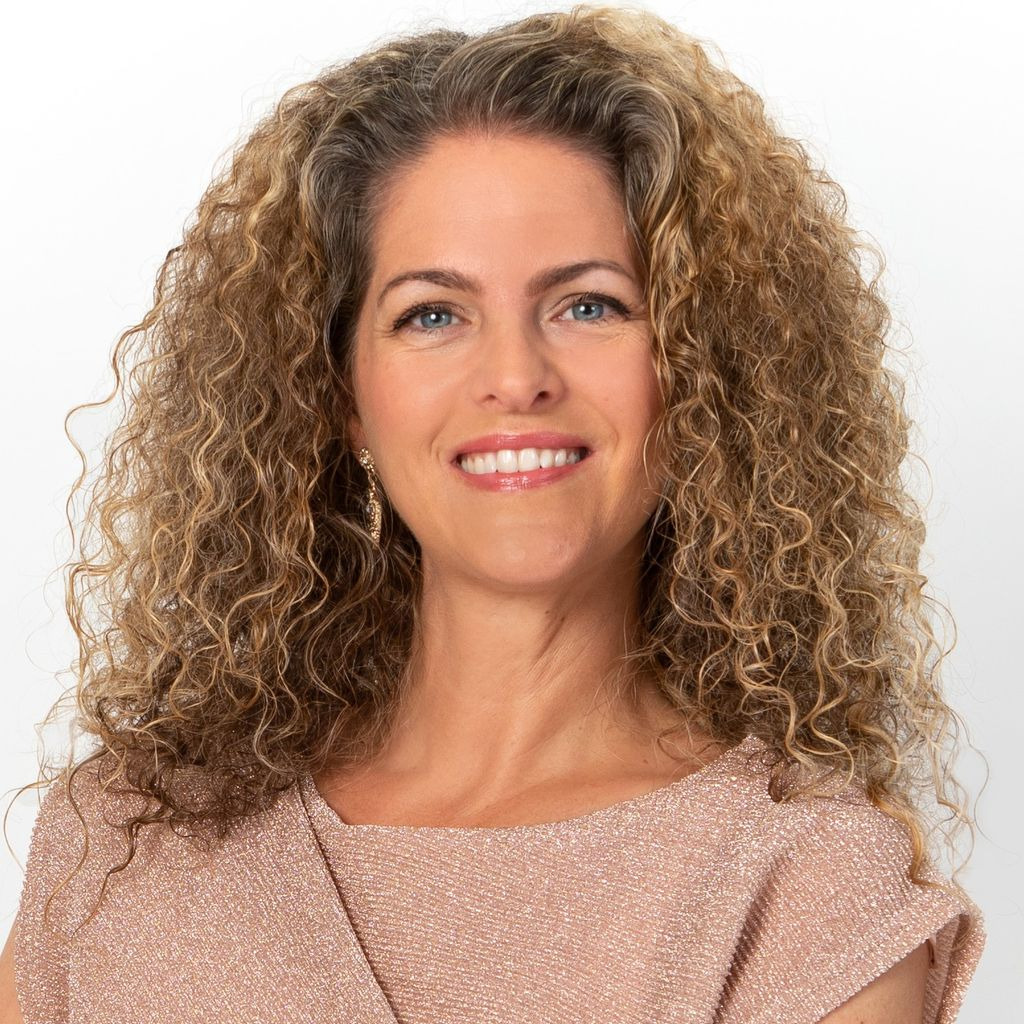 Es gibt ihn, den richtigen Moment: zu dem wir offen sind für Anregungen, die wir aufschnappen. Eine Bemerkung im Radio, ein besonderer Satz im Gespräch mit der Freundin, ein Bild in einer Show. Als Schauspielerin möchte ich Menschen anregen, Zuschauer zum Nachdenken bewegen und auch mal "aus der Rolle fallen".
Als Botschafterin der YOUTH GLOBE Bildungsinitiative "100 Champions" kann ich nun darüber hinaus dabei unterstützen, dass noch mehr junge Menschen mit der ChampionsTour eine wertvolle Hilfestellung für die Entwicklung zum Champion im eigenen Leben bekommen.
Ich kenne die Macher der ChampionsTour seit fast 10 Jahren und freue mich über die Berufung zur Botschafterin dieser besonderen Initiative.
Ich bin dabei!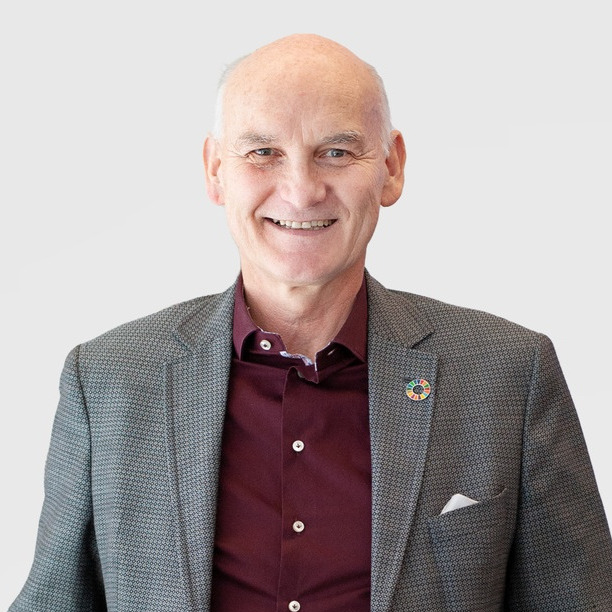 Vom Thema Nachhaltigkeit bin ich absolut überzeugt. Gerade hier spielt Bildung eine überragende Rolle. Doch Wissen allein ist viel zu wenig. Wichtig ist, dass wir unbedingt auch zum Handeln kommen. Deshalb müssen wir uns Ziele setzen, die wir konsequent in allen Lebensbereichen verfolgen.

Mir ist es ein ganz besonderes Anliegen als Botschafter der YOUTH GLOBE Bildungsinitiative "100 Champions" mitzuwirken, sodass noch viel mehr junge und engagierte Menschen mit der ChampionsTour einen ausgefeilten Werkzeugkoffer für die eigene Entwicklung zum Champion in die Hand bekommen. Damit sind die besten Startvoraussetzungen gegeben!

Seit vielen Jahren beobachte ich die positive Entwicklung und die ausgezeichneten Ergebnisse dieser klasse Initiative. Daher freue mich sehr über die Berufung zum Botschafter von YOUTH GLOBE.

Sehr gerne bin ich mit dabei!
The course inspired me. Rarely do you learn so much in such a short time: real desires, wishes, dreams, goals, true commitment and much more. However, it was also very exhausting to work on the topic and on oneself every day. My everyday life was full to the brim and yet I have never been able to experience so much in any other year. The most important thing for me was getting to know my own body and character with its strengths and weaknesses. This is the only way I can overcome obstacles and fears and face new challenges. The course helped me to achieve my goals: I wrote the best thesis at my school, not only financed my tour of Germany in the summer, but also my driver's license.
My tip: Be motivated and enthusiastic. Challenge yourself and let yourself be surprised!

I experienced the Champions course as a discovery and expression of my personality and my goals. I've discovered dreams I didn't even know I had. During the course I was able to convert these into goals and successfully achieve them. I have learned to face challenges, overcome obstacles and never give up. In addition, I have become clear about my strengths and my potential. This change was also visible to my family and friends. You've noticed how committed I am to my goals and I never give up. So my tip to you: believe in yourself and define your goals, because that's the only way you can achieve them and be successful!


The course itself was great! On the one hand, you get good tools for self-management and you are also taught how to use it properly. And on the other hand, you learn a lot on a social level, you become more aware of how you deal with your fellow human beings and of yourself. Personally, I think the program has immense potential for everyone if used effectively. So my tip would be to give the program a chance and get involved if you haven't already. In any case, so far I have not regretted having participated and benefit now and probably for the rest of my life from much of what I learned.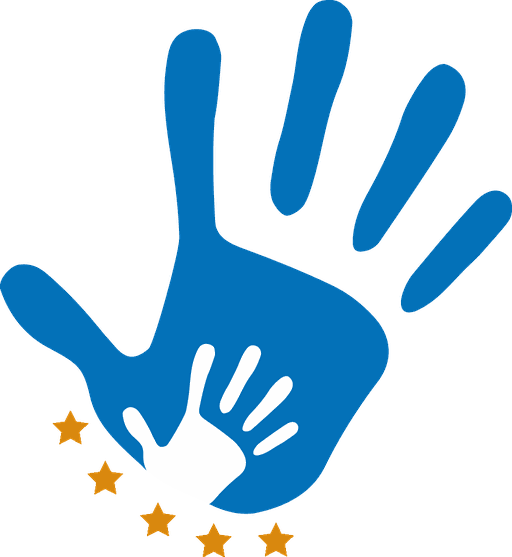 Wir freuen uns Sie als Teil der Bildungsinitiative willkommen zu heißen.